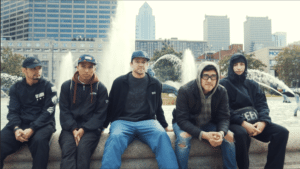 It was in a YMCA in Melbourne, Australia that God changed the direction of Michael's life and birthed a ministry that would reach many across the globe using a unique art form: Break dancing.
Michael learned break dancing as a hobby while a college student. In Australia for a six month internship, he now found himself practicing with 20 men in the city of Melbourne. These men practiced at the YMCA everyday. This gave Michael consistent opportunity to build relationships as he practiced with them. As he heard their stories, two major themes were consistent: 1) These men came from fatherless homes and were starting to repeat the cycle; 2) They had negative experiences with the Church.
Michael also came from a single-parent home and understood the hardship of not having a father. But with a loving mom and a dynamic church community, Michael not only heard the gospel but was surrounded by a church who served he and his family well. Saved at a young age, God worked powerfully through this community and gave Michael a passion for both families and the local church.
Now, standing in the middle of a practice at this YMCA, God impressed upon Michael to use his life experience with his ability to break dance to reach a culture of men that the church was not reaching. The Hip-Hop community in Melbourne consisted of about 1,000 men. Men who, if reached with the gospel and sent out in the power of the Spirit, could help change the entire city. Could this be the same in other cities?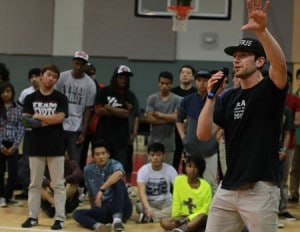 Upon returning to the United States in 2004, Michael moved to Southern California. God led him to the Hip-Hop community in Orange County and Los Angeles. The themes of fatherlessness and negative church experiences that were in Melbourne were true in the CA Hip-Hop community. Michael's calling was affirmed and he started to engage and disciple men.
Founder and Director of Break Free Ministries, Michael has helped grow Break Free to seven cities around the world. Break Free is passionately raising up missionaries from the Hip-Hop community to battle the devastating pattern of fatherlessness and help the church become more creative and bold in advancing the Kingdom.